Welcome to Greater Fort Wayne
Campus Ministry
An authentic student-led community committed to growing together and making an impact.
GET CONNECTED
GET CONNECTED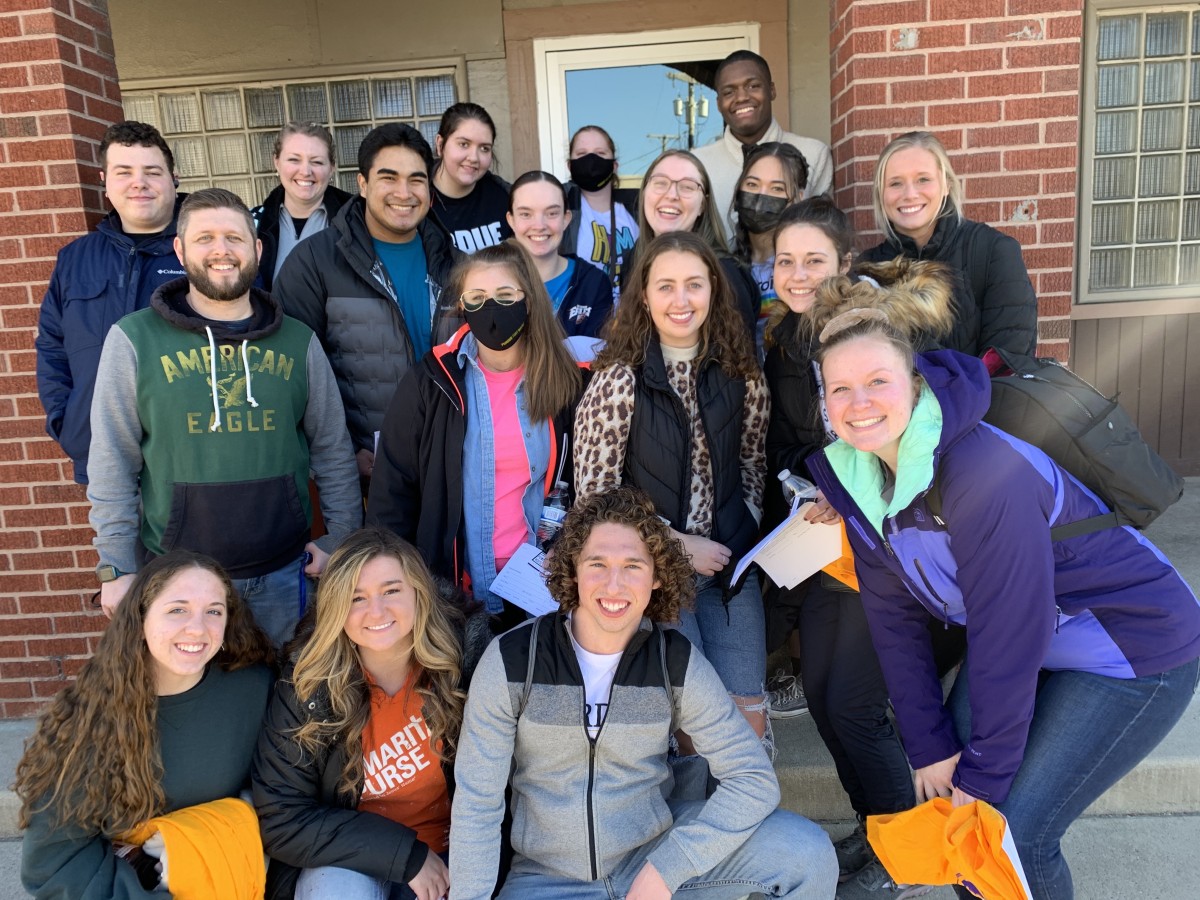 Welcome to Greater Fort Wayne
An authentic student-led community committed to growing together and making an impact.
GET CONNECTED
GET CONNECTED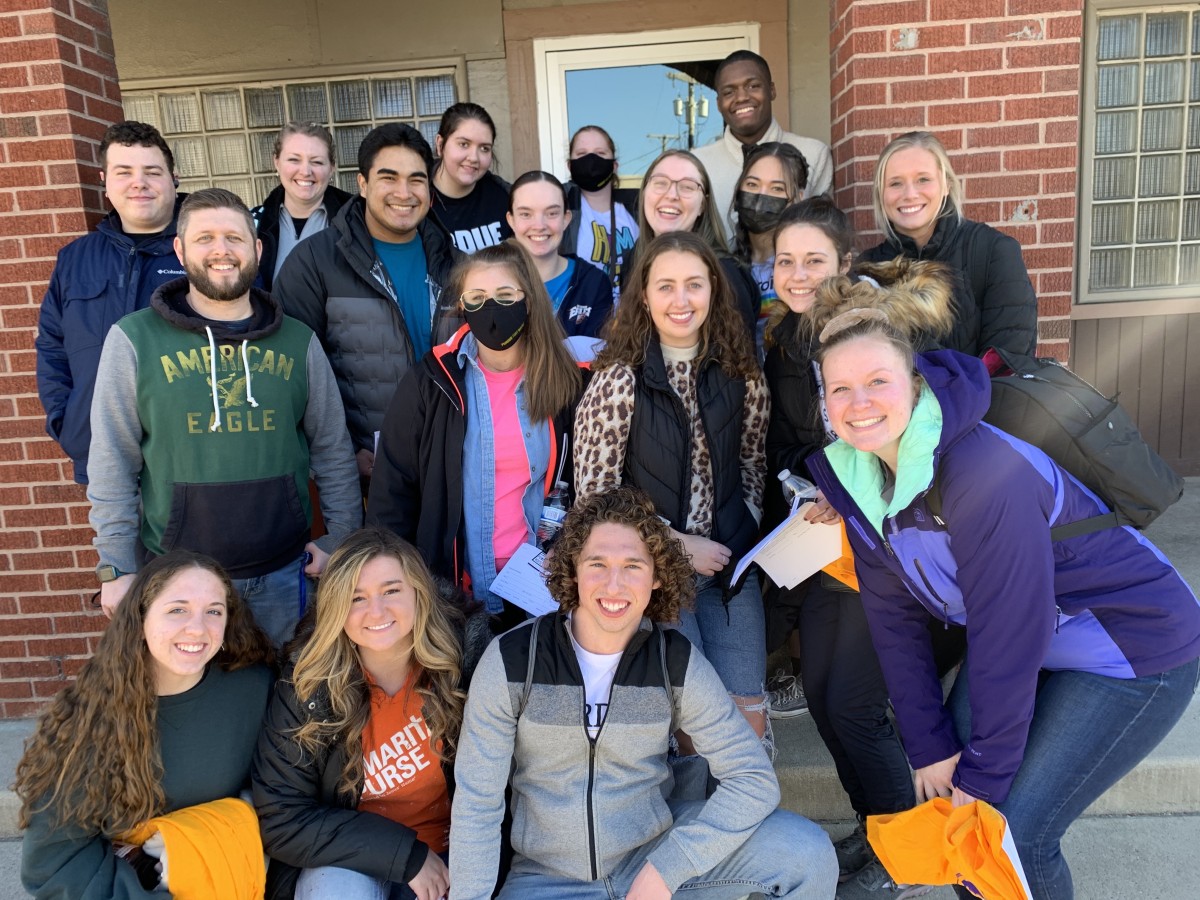 College is a major leap of faith, and taking it on alone can feel extremely daunting.
At Campus Ministry, our goal is to provide an open, inviting environment filled with people who want to support you as you discover who God created you to be.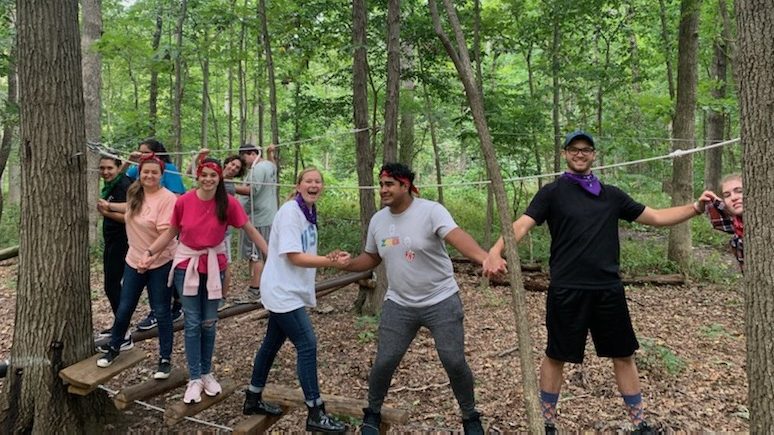 In a city where many are commuting to college, we want to provide multiple opportunities for students to connect with others throughout the year.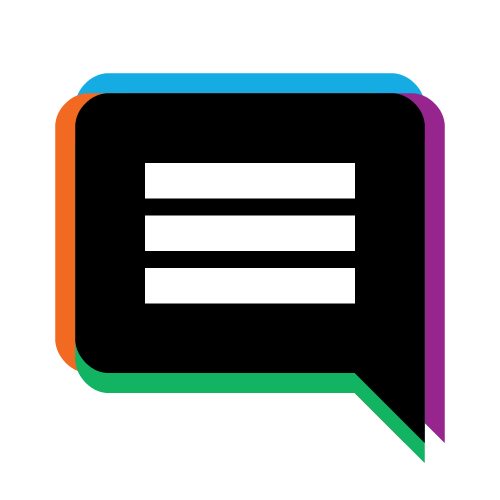 We are student-led for a reason. We see the leadership potential in every student and we want to provide you with tools to grow further into your calling.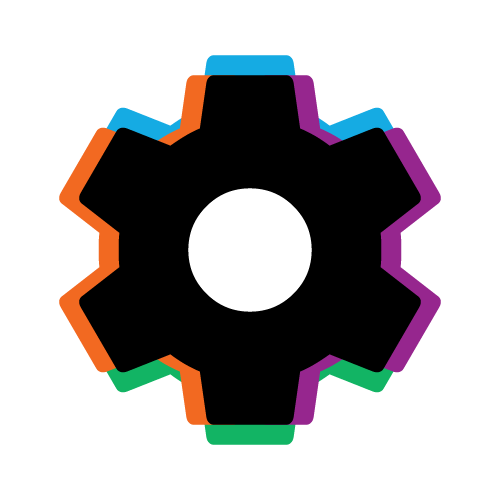 At the end of their college experience, we want to send every student out with a better understanding of their God-given purpose and how to live it out in their lives.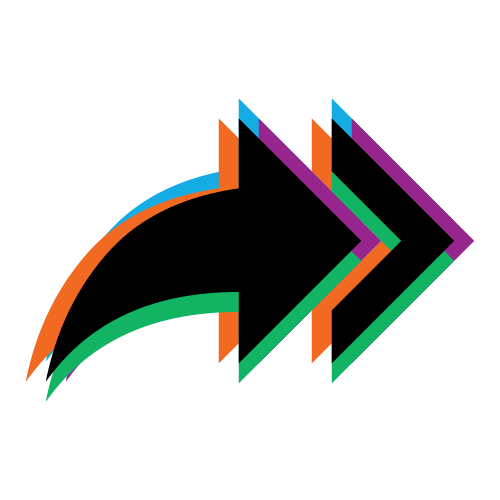 Our Wednesday gatherings are casual, fun, and a great opportunity to build community with other students.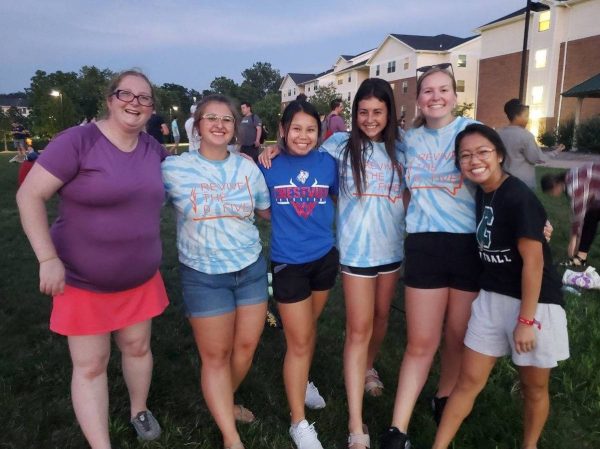 HANG OUT
Every gathering starts out with free time to chat and enjoy snacks. Once a month dinner is on us!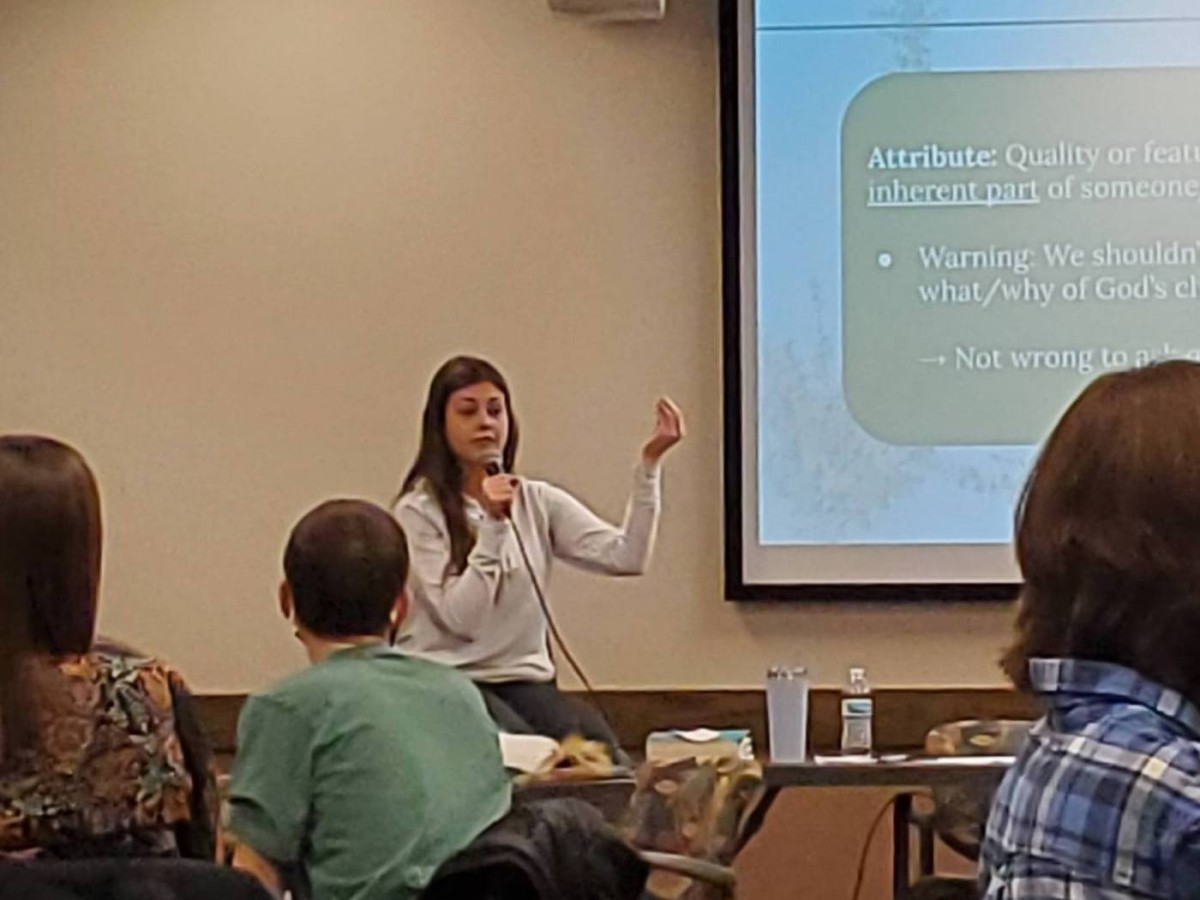 GET THE TOPIC
You'll sit at a table with 6-8 others and a student leader will take you through the topic for the evening.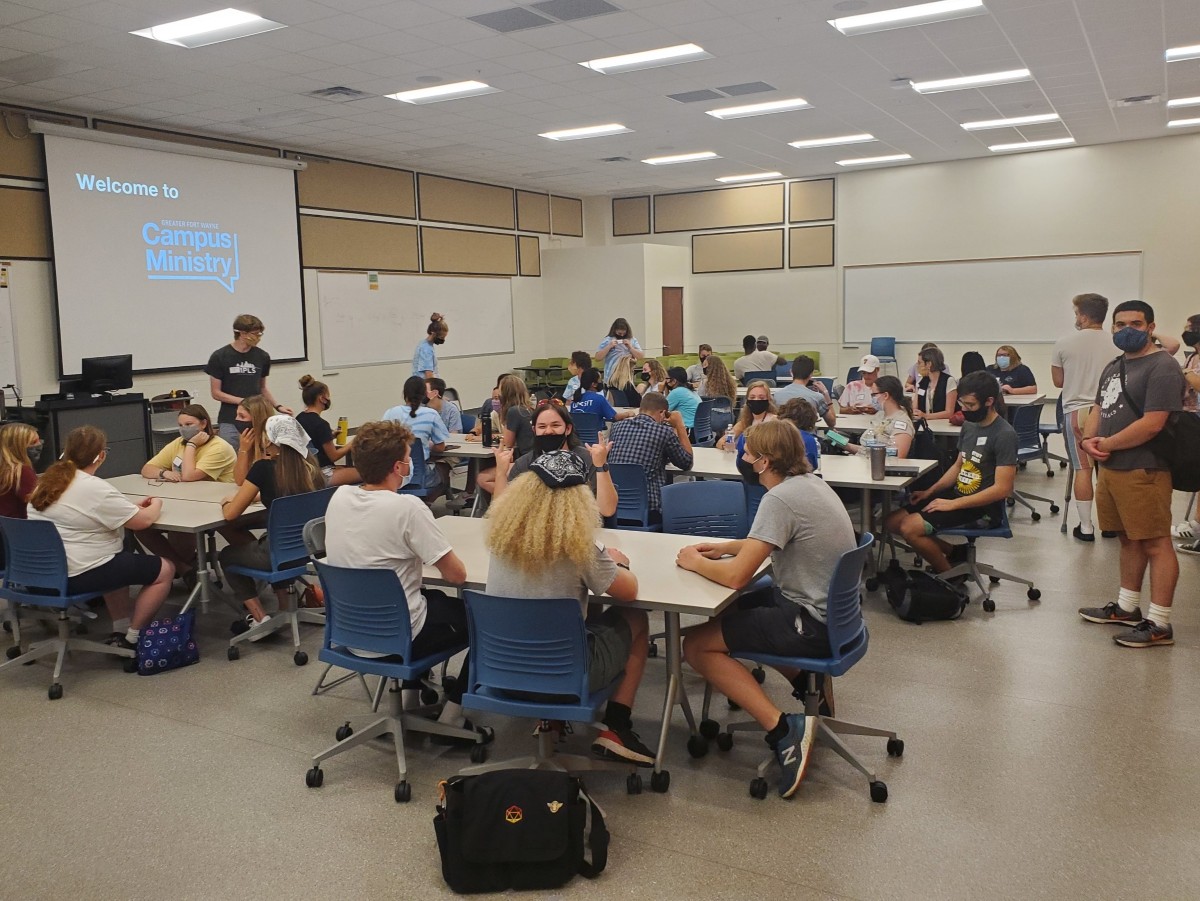 DISCUSS
This is a great chance for you to ask honest questions and learn how others are integrating faith into their lives on campus.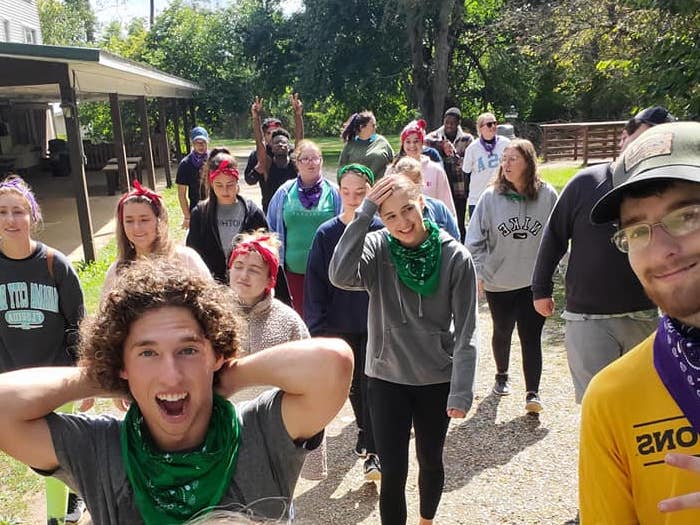 CM L8R
Totally optional, but lots of fun! We usually find a cool spot to hang out afterward. No agenda, just having a good time together.
Wednesdays at 6PM on campus
Small Groups
Our small groups (Co-Ed & Gender-Specific) are a great place to go deeper with others. Typically groups spend time once a week talking through a book or spiritual topic together.
 Retreats
Taking place twice during the year, our retreats offer a time to get away for a few days and connect on a deeper level with each other.
Events
Whether it's a worship night or something just plain fun, our events throughout the year provide a great way for you to jump in and meet new people.
Mission Trips
We believe we are called to "GO" and our mission trips give us a chance to further God's kingdom internationally together.
Service Opportunities
Our call to "GO" also means making an impact in our community. Our service projects could be anything from a car wash, partnering with a local organization, or providing a food drive.
"I look forward to Campus Ministry on Wednesday nights

more than anything."
No one should feel like they are taking on a new stage of life alone. Come join a community committed to building authentic relationships and helping each other grow!